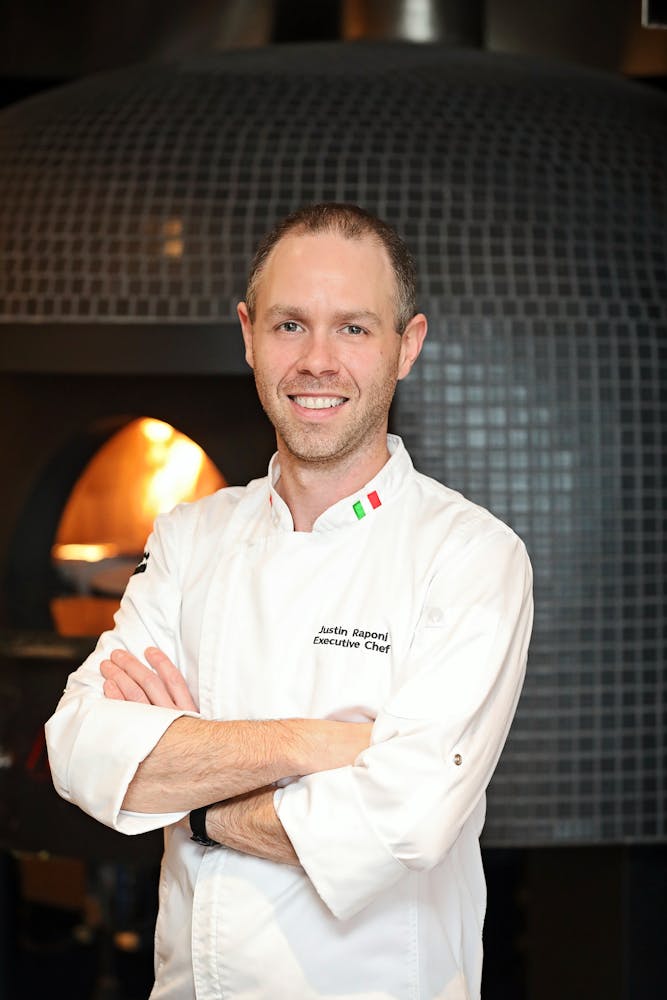 Justin Raponi - Lead Culinary Enthusiast / Executive Chef
Chef Raponi took his cooking career abroad and worked as an Executive Chef at a well know restaurant on the island of Bermuda, Pickled Onion with Island Restaurant Group and then out west to Victoria B.C. where he took the rains as Executive Chef at Wharfside Seafood Grille helping launch Joe's Seafood Bar.
Chef Justin ventured into the private culinary world where he worked for a prominent Toronto family as their personal chef. While in this position, Justin had access to many exotic and rare ingredients encouraging him to try exciting and creative initiatives with his cooking techniques.
Over the years Chef Raponi has gained a vast amount of experience in his field specializing in a wide range of Italian concepts as well as many other cuisines from around the world. He believes, "everyone wants something different" and this allows him to be highly creative with every menu he creates.
Justin Raponi, now joins Canopy by Hilton Toronto Yorkville, as Executive Chef, also known as the Hotel's Lead Culinary Enthusiast. He brings his vast wealth of experience and creativity to our Restaurant- Dia. This gorgeous dining area serves as a unique gathering place to enjoy seasonal local fare and eclectic wines and spirits. Día offers a variety of dishes, including memorable plates, including Roman-style pizza from our unique pizza oven. Visitors and locals alike can also enjoy the restaurant's signature wine program and sample curated libations as a part of Canopy's bespoke evening tastings.
For lighter fare, Virtu Café & Provisions fosters a strong connection with the surrounding neighbourhoods and the entire city. Opening a few months after Canopy Toronto Yorkville's debut, the hotel's all-day café will serve purposefully sourced, locally inspired dishes and foster a connection with the community.